Buckeyes for Charity 2021
More information about the 2021 Buckeyes for Charity campaign will be added as it is finalized.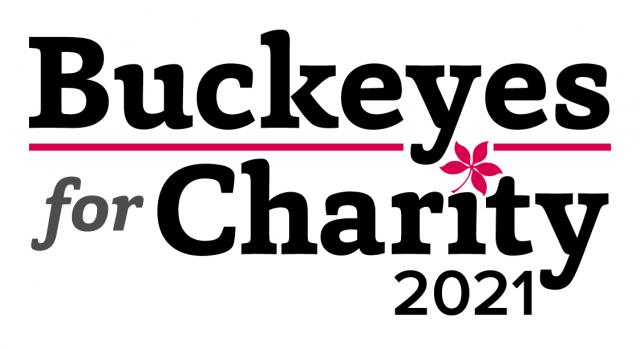 Each year, Buckeyes for Charity provides an opportunity for faculty, staff and retirees to support statewide nonprofit organizations. Show how you are Caring for Ohioans by making your pledge this fall (dates will be announced when finalized).
Buckeyes are passionate and we know you care about many meaningful causes throughout the community. This is your opportunity to join other Buckeyes to make a difference in the lives of Ohioans.
COVID-19 has disrupted Ohio nonprofit organizations and they need our help. Buckeyes' donations mean the people in our communities won't lose access to services they rely on to stay safe and healthy. There are many ways you can help, whether it's volunteering your time, lending your talents to an organization, spreading the word about causes important to you or providing financial support.
Now is the time to give to organizations that matter to you. The Ohio State Buckeyes for Charity campaign makes it easy for you to help. You can give via check, cash or payroll deduction and choose to make a one-time or recurring donation.
Buckeyes for Charity has expanded to include nearly 1,000 nonprofit organizations across the state of Ohio for you to choose from to support. Causes include food security, health and wellness programming and services, housing, animal welfare, education, advocacy programs, social justice or the environment.
Now is the time to give to organizations and support the people of Ohio. As Buckeyes, we unite to care for each other and our communities. We are Caring for Ohioans.
Giving Information
Choose what's important to you. Browse through the nearly 1,000 organizations. You can support up to 10. You'll need the organization's name and code to make your pledge.
Once you make a decision on an agency you'd like to support, pledge now. There are two ways to give – online or using a paper pledge form from your college/unit coordinator. Learn how to pledge.
Give at a leadership level to make a bigger impact. Leadership givers will receive special recognition. Donors may also be eligible for special recognition from participating organizations.
More information
Learn more about Buckeyes for Charity, including designating your pledge, tax information and pledge renewal.
In addition to donating, there are many other ways to help our community. Learn how to connect with or volunteer at local federations.
Resources, tools and templates are available for Buckeyes for Charity 2021 coordinators. (login required)